2021 Labor Day Kia Sales Event
Kia has managed to build a solid reputation over the years. It is known for being one of the most reliable car brands in the industry because its models have a very high level of durability. If you have been looking for a Kia recently due to their great reviews and known excellence, you should know that we are offering our customers great deals on Labor Day 2021. If you are one of those smart car buyers who wait for just the right time to buy the car that you have had your eye on for so long, your patience is about to be paid off. Come down to Carolina Kia of High Point to see the deals we have in store for the holiday weekend!
2021 Kia Forte Deals on Labor Day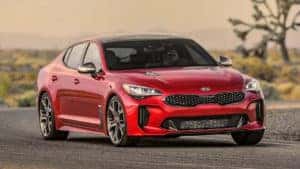 When it comes to modern technology, the 2021 Kia Forte seems to be steps ahead of other models on the market. For instance, it comes with some amazing tech features that make driving entertaining for you and your passengers. The standard Apple CarPlay & Android Auto services are some of these features. With these innovations, you will be able to connect all of your devices and turn your dashboard into the entertainment system you've always wanted. Its 1.6L turbo inline-4 engine helps for acceleration and can cover 0-60mph within 6seconds.
Overall, its safety rating has been 4 out of 5 which is quite impressive. One of its most notable safety features is stability control. With this feature, you will still have control of the car while driving at higher speeds. This is also helpful when you are on any of those bumpy roads. It also comes with impact airbags to ensure you are 100% safe even if there is a crash.
2021 Kia Rio Deals on Labor Day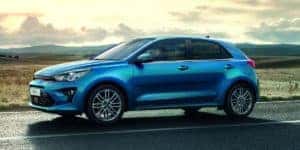 Are you searching for a reliable subcompact car that can stand the test of time? The 2021 Kia Rio can meet these needs without any compromise. One of the reasons why many drivers have claimed to prefer this car is its effective fuel management system and strong engine. As compared to other cars, it has been built to economize fuel in the best way possible. This highly rated subcompact car is competitive against others in its class.
Its design has also been another area that people claim they love. The Kia Rio gives you the chance of exuding class in the public. The interior and exterior have been well-built to ensure you experience uncompromised comfort. Also, when it comes to safety, this car ranks amongst some of the best in the automobile industry.
It has been made to go through a series of crash tests with some positive results and feedback. There are lots of safety features that make this car worth buying. These could be rear-occupant alert, front seat-belt pre-tensioners, electronic stability control, and dual-front advanced airbags.
2022 Kia Telluride Deals on Labor Day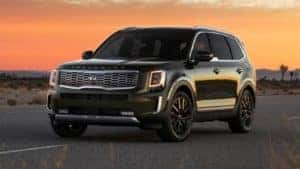 The Kia Telluride has managed to stand out amongst crossovers you must have been used to in the world of automobiles. This is due to its impressive design and looks. Truly, this car is one of class and luxury. It is one car you can rely on to carry your family comfortably for long trips or daily commutes. Its ventilated rear seats offer real comfort, and the exterior has been carefully designed to look classy in public.
There is no doubt that the 2022 Kia Telluride takes technology to another level entirely. It doesn't just come with an advanced infotainment system like other cars. Its adaptive cruise control (semi-autonomous) will ensure you don't have any problem navigating the most difficult corners while driving. For maximum comfort, there is its temperature control (system automatic). Furthermore, there are front and rear sunroofs.
The 2022 Kia Telluride is a model that has been raved about in the industry and has become increasingly popular over time. Come to Carolina Kia to own pick up your personal Telluride today!
Carolina Kia Labor Day Sales
Don't miss out on big savings this coming Labor Day. Come down to Carolina Kia of High Point to test drive any car on our lot. If you are interested in a Kia Telluride, Kia Rio, or Kia Forte, you will be getting huge discounts during this Labor Day sales event through Carolina Kia. We are your one-stop shop for all Kia cars, so don't miss out on this 2021 Labor Day sales event.